I took my youngest son out on Saturday to help my Dad at the new farm stand in Vermont. We had a blast getting dirty and just hanging out helping in whatever way we could.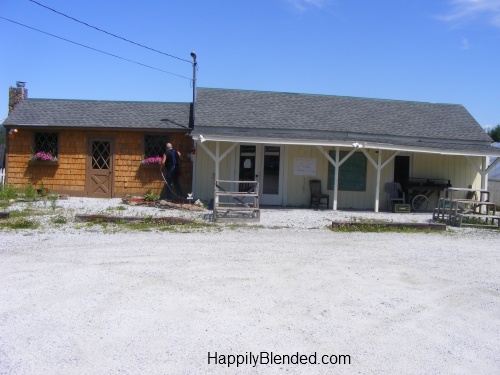 I was so impressed with how well the little man helped out his Grampa and me. It was great for him to get out away from his siblings and do some helping outdoors. We weeded an area and cleaned out a shed. During down time my son found a mouse scurrying around the shed and he enjoyed playing with all of the latch hook locks he could find on various doors on the outdoor buildings.
So this Summer I get to head on over and get my nails dirty, blisters on my hands helping the Dad out. It will all be worth it to see this place go places!